Summer Movie List
Tell me what blockbusters you're looking forward to this summer, or maybe a smaller, lesser known movie you came across and can't wait to rave about.
The hubby and I have already seen
Iron Man
and we both really enjoyed it. And of course, I'm a child of the '80's, so I can't wait to see
Indiana Jones
.
But what of some of the newer ones that are only coming out now? Admittedly, I wasn't a big fan of the first Hulk movie, but I love all the old-school comic book heroes, so I'll still be watching Hulk 2-if only for the nostalgic value.
My little guy is already over the moon for
Kung Fu Panda
. He's a You Tube freak (at 5 years old, his favourite thing to do is find old Teenage Mutant Ninja Turtles and Spiderman cartoons online and watch them) So he's already seen every trailer out there, and he can't wait. He already has a favourite character, too. The Monkey (played by Jackie Chan). We're planning a mommy/son afternoon at the theatre this weekend to watch it-which won't be complete without a great big bag of popcorn and about three trips to the restrooms.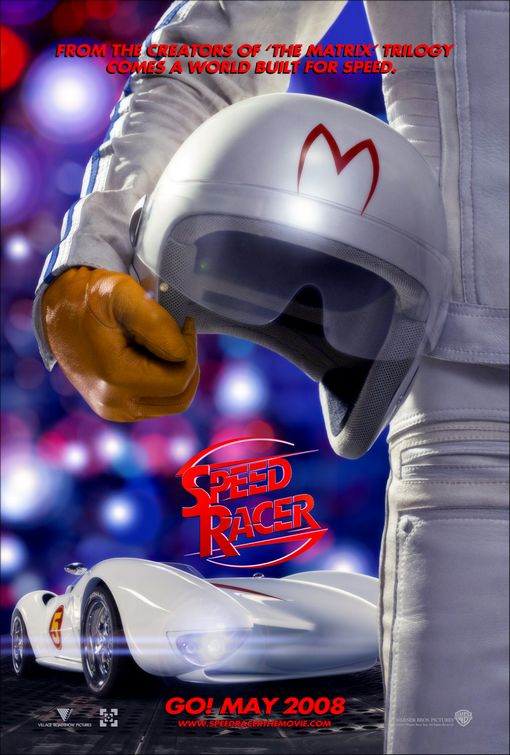 I think we'd also like to try and see
Speed Racer
because I'm a glutton for anything that goes real
fast
.
What kind of movie are you itching to head out to the theatre to see? What will make you brave crowds? Um, or maybe you'll go to something utterly forgettable just for a chance to make out in the dark with your special someone?
Oh yeah, that sounds like a plan...